Veracity Control Wheels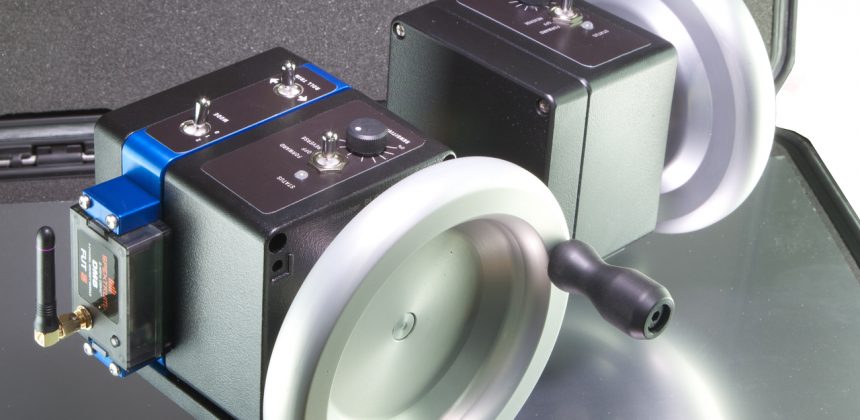 Veracity Control Wheel System
With the recent explosion of RC based Camera Gimbal systems and Drones, we believe it has become important to design a system from the ground up for Professional Cinematographers and Camera Operators.
Our 25 years of combined Film Industry related Robotics Engineering and On Set camera experience has enabled us to create a field proven solution that is currently in use on major film sets.
The Veracity Control Wheel System is a fully Stand-Alone wheels solution for RC Camera applications.
The system plugs into the standard Trainer Port on Most RC controllers from Spektrum, Futaba, Movi, Graupner and others with no added latency.
Veracity is designed to be powered by any common on set DC power source and has intuitive Gear Ratio and Direction Controls.
Custom CNC Machined Handwheels mounted on precision shafts with Ultra High resolution encoders provide for smooth operation and perfect balance.
All this Packaged in Sealed rugged aluminum housing with Flexible mounting options, you can be up and running in less than 10 minutes from out of the box.