Veracity Wheels NOW work with ARRI SRH-3 !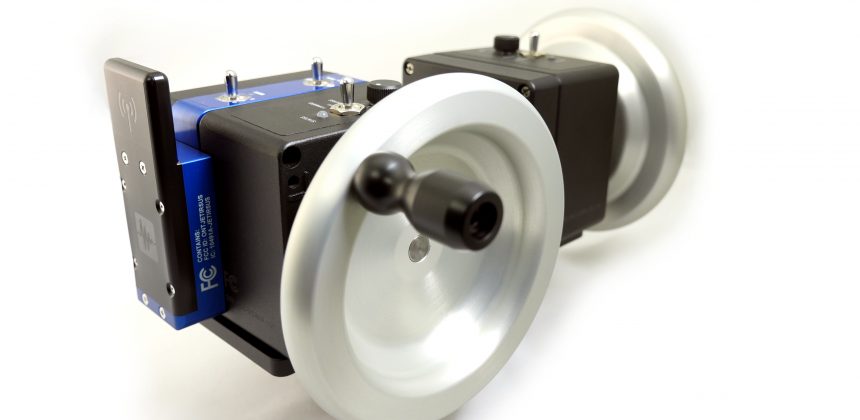 Veracity Control wheels now work with the Arri SRH-3 Remote Head now shipping!
PLC Electronic Solutions / Camera Positioning Systems announce
Having worked closely with Foma-Systems and ARRI, PLC/CPS have developed a firmware and hardware solution to bring all the benefits of the Veracity Control Wheels to the ARRI SRH-3 Head.
The direct, hardwired connection between the Wheels and the SRH-3 Console station provide a zero-latency, high precision control with no drift. This crisp responsiveness leaves the operator feeling confident in the system. For existing clients, the SRH-3 upgrade as simple as updating the Veracity Firmware and purchasing the digital interface cable. The firmware is backward compatible and so any other systems currently working will not be affected.
We have also created baseplate system that allows the SRH-3 console to neatly mount with two wheels and a monitor. Cheese-Plated with plenty of mounting holes, and a quick detach feature for the Console, this makes building up an operator station an easy task.
Another item is the Top Point Mounting Kit. We took a page from the 5/8 in swivel clamp and rods used on more senior stabilized head systems and shrunk it all down to 8mm (5/16in). The top point kit allows easy attachment to ¼-20 and 3/8-16 tapped holes found commonly on cine camera handles and top plates. With Stainless steel thumb knobs and three lengths of interconnect rod, this kit provides a readymade solution for the Top point mount.